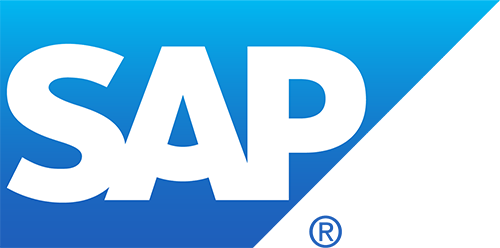 PURPOSE AND OBJECTIVES
The Cloud Infrastructure Services organization is responsible for operations of the internal as well as customer facing data centers and services like storage, compute, backup and network. The Cloud Network Delivery unit, as part of Cloud Infrastructure Services, supports the company's global network infrastructure, including the local as well as the wide area networks.
SAP Cloud Network Delivery – Global Operations Management team is looking for an experienced Service Coordinator  who is assisting the Project Portfolio & Project Delivery. The position will assist the Project/Program Lead that  manage CND portfolio and maintain its data as the central point of on-going delivery.  The service coodinator  manages general project Delivery functions while ensuring quality and customer satisfaction are met, follow-up items are addressed, and successful delivery and coordination occurs across all stake-holders.
With these participation and key role apart of the department, there will be feedback loops into improving our availability of the network infrastructure under the continuous improvement process. 
Within our team, we practice a trust-based working model. If you need to work flexibly from another location or at another time you can do so given your manager's agreement.
EXPECTATIONS AND TASKS
* Organizing programs and activities in accordance with the mission and goals of the organization.

* Assisting in new programs to support the strategic direction of the organization.

* Assisting in developing a budget and operating plan for the program.

* Assisting developing an evaluation method to assess program strengths and identify areas for improvement.

* Collaborating with a team with a diverse array of talents and responsibilities.

* Ensuring goals are met in areas including customer satisfaction,  quality and team member performance.

* Implementing and managing changes and interventions to ensure project goals are achieved.

* Meeting with stakeholders to make communication easy and transparent regarding project issues and decisions on services.

* Producing accurate and timely reporting of program status throughout its life cycle.

* Analyzing program risks.
EDUCATION AND QUALIFICATIONS / SKILLS AND COMPETENCIES
* Currently enrolled as studentat a university or a university of applied sciences with knowledge of network disciplines    

* Computer skills PPT, EXLS, PPM, etc..:     

* Language skills: English and German 

* Experience in a handling projects with understanding of network termolonigies/framework
Your set of application documents should contain a cover letter, a resume in table form, school leaving certificates, certificate of enrollment, current university transcript of records, copies of any academic degrees already earned, and if available, references from former employers (including internships). Please describe as well your experience and skills in foreign languages and computer programs / programming languages. 
#Workingstudent #Werkstudent #Germany #Deutschland #Student
WHAT YOU GET FROM US
Success is what you make it. At SAP, we help you make it your own.
A career at SAP can open many doors for you. If you're searching for a company that's dedicated to your ideas and individual growth, recognizes you for your unique contributions, fills you with a strong sense of purpose, and provides a fun, flexible and inclusive work environment – apply now.
SAP'S DIVERSITY COMMITMENT
To harness the power of innovation, SAP invests in the development of its diverse employees. We aspire to leverage the qualities and appreciate the unique competencies that each person brings to the company.
SAP is committed to the principles of Equal Employment Opportunity and to providing reasonable accommodations to applicants with physical and/or mental disabilities. If you are in need of accommodation or special assistance to navigate our website or to complete your application, please send an e-mail with your request to Recruiting Operations Team (Americas: Careers.NorthAmerica@sap.com or Careers.LatinAmerica@sap.com, APJ: Careers.APJ@sap.com, EMEA: Careers@sap.com).
Successful candidates might be required to undergo a background verification with an external vendor.
Additional Locations: