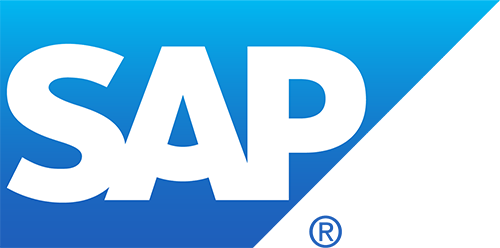 Requisition ID: 217013
Work Area: Software-Design and Development
Location: Walldorf/St. Leon-Rot
Expected Travel: 0 – 10%
Career Status: Graduate
Employment Type: Regular Full Time
COMPANY DESCRIPTION
SAP started in 1972 as a team of five colleagues with a desire to do something new. Together, they changed enterprise software and reinvented how business was done. Today, as a market leader in enterprise application software, we remain true to our roots. That's why we engineer solutions to fuel innovation, foster equality and spread opportunity for our employees and customers across borders and cultures.
SAP values the entrepreneurial spirit, fostering creativity and building lasting relationships with our employees. We know that a diverse and inclusive workforce keeps us competitive and provides opportunities for all. We believe that together we can transform industries, grow economics, lift up societies and sustain our environment. Because it's the best-run businesses that make the world run better and improve people's lives.
PURPOSE AND OBJECTIVES
SAP is pushing strongly into the cloud. To fuel and to further build up our momentum, we are constantly looking for graduates that want to hit the bull's eye with their first job and that are eager to experience the abundant opportunities SAP has to offer.
SAP's line of business Customer Experience is redefining the paradigm of customer relationship management. We focus on the customer and the entire journey, including traditional marketing, sales, and service, as well as orchestrating online and mobile commerce and other interaction channels. Our applications are highly consumable, built on a flexible microservice-based architecture, and we are deploying our solution daily, and – as we follow the DevOps paradigm – we are also operating our solution by our own.
EXPECTATIONS AND TASKS
Knowing that you just finished your university degree, we want to take you onboard for an exciting journey of learning and personal growth. Accompanied by experienced colleagues and managers, you will embark on your professional career as part of an interdisciplinary team, allowing you to pick up substantial knowledge about SAP´s product and processes as well as about how to drive the future of the cloud.
Developing software at SAP is more than just writing efficient code – it's a team effort: starting at product definition and design, including coding, testing, quality assurance, and documenting the results. We achieve this in interdisciplinary and international teams that include architects, user experience designers, quality specialists and developers.
As we are delivering a SaaS solution based on a state-of-the-art cloud native micro-service architecture, we are looking for a junior developer part of an application development scrum team. You should have some software development skills and a passion to build meaningful, usable, and high-quality solutions for people like yourself: customers.
Being a developer in an interdisciplinary team, you shouldn't be shy to interact with your peers, to share your insight, and to identify areas of improvement. At the same time, you are accepting individual responsibility for the availability of your deliverables on time and on budget. In the beginning, your focus will mostly be on learning the ropes of your responsibilities in your team, you gradually will take over more and more responsibility for your role and deliverables.
EDUCATION, SKILLS AND COMPETENCIES
What do we expect from you?
In the first place? An open mind! We build software that redefines the interaction of corporations – small and large – with their customers. We expect you to want to learn a lot of new and cool stuff. New technologies, methodologies, and ways to think out-of-the-box. Fresh insights and ideas are always welcome.
Of course, we won't let you alone with this task. Our promise to you is that we facilitate and support your learning with seasoned colleagues and mentors. Oh, yes, one more thing: We don't only expect you to learn from us – we want YOU to share your fresh insights and ideas with us as well.
Required skills
Bachelor's or master's degree in computer science, science, or business administration is a good starting point for your development career at SAP Customer Experience.
Technical skills and experience with Java as well as cloud development tooling.
As part of an interdisciplinary and international team, we build on your communication skills as a team player and your fluency in the English and German languages.
While employing the principles of design thinking, your analytical skills enable you to learn from every failure and to go forward with every iteration.
Customers are at the very heart of what we do. Being a customer of modern web services, you appreciate the importance of understanding the requirements of customers for building excellent products.
Preferred skills
We don't expect you to be an expert on all development methods or programming languages yet. However, skills in microservice-based cloud architectures comprising Cloud Foundry, Spring/Spring Boot, CI/CD (Jenkins), databases (PostgreSQL), messaging (RabbitMQ), GitHub, and Maven, as well as skills in JavaScript and HTML5 are a clear bonus. It's important that you understand what it means to build software for the cloud: being cloud savvy, keywords such as SaaS, IaaS and PaaS pique your interest. Because we aim to be responsible for our software deployments end to end, i.e. from the first idea until it's running productive at our customer. For us, DevOps is not an overused buzzword – it's our passion!
#SAPCXCareers
WHAT YOU GET FROM US
Success is what you make it. At SAP, we help you make it your own.
A career at SAP can open many doors for you. If you're searching for a company that's dedicated to your ideas and individual growth, recognizes you for your unique contributions, fills you with a strong sense of purpose, and provides a fun, flexible and inclusive work environment – apply now.
SAP'S DIVERSITY COMMITMENT
To harness the power of innovation, SAP invests in the development of its diverse employees. We aspire to leverage the qualities and appreciate the unique competencies that each person brings to the company.
SAP is committed to the principles of Equal Employment Opportunity and to providing reasonable accommodations to applicants with physical and/or mental disabilities. If you are in need of accommodation or special assistance to navigate our website or to complete your application, please send an e-mail with your request to Recruiting Operations Team (Americas: Careers.NorthAmerica@sap.com or Careers.LatinAmerica@sap.com, APJ: Careers.APJ@sap.com, EMEA: Careers@sap.com).
Successful candidates might be required to undergo a background verification with an external vendor.
Additional Locations: IT Software Development