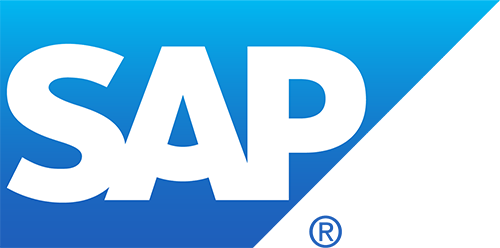 Requisition ID: 212218
Work Area: Software-Design and Development
Location: Walldorf/St. Leon-Rot
Expected Travel: 0 – 10%
Career Status: Graduate
Employment Type: Regular Full Time
COMPANY DESCRIPTION
SAP started in 1972 as a team of five colleagues with a desire to do something new. Together, they changed enterprise software and reinvented how business was done. Today, as a market leader in enterprise application software, we remain true to our roots. That's why we engineer solutions to fuel innovation, foster equality and spread opportunity for our employees and customers across borders and cultures.
SAP values the entrepreneurial spirit, fostering creativity and building lasting relationships with our employees. We know that a diverse and inclusive workforce keeps us competitive and provides opportunities for all. We believe that together we can transform industries, grow economics, lift up societies and sustain our environment. Because it's the best-run businesses that make the world run better and improve people's lives.
PURPOSE AND OBJECTIVES
Our department is responsible for delivering state of the art web frameworks and services for the User Interfaces of SAP applications. SAP Fiori is the latest evolution of the user experience for SAP. The user-centered design concept focuses on the way employees work and offers a variety of business benefits. Besides SAPUI5, SAP's UI Development Toolkit for HTML5, a key element of Fiori is the SAP Fiori launchpad, the central and role-based entry point to access applications. It is key that the Launchpad enables integration and productivity for end users to use multiple applications even across technologies.
We are looking for a (Junior) Developer to strengthen our highly skilled web framework development team, to be responsible for concepts and implementation of important parts in the SAP Fiori launchpad.
Within our team, we practice a trust-based working model. If you need to work flexibly from another location or at another time you can do so given your manager's agreement. 
EXPECTATIONS AND TASKS
Are you a JavaScript developer? Are you interested in not only building single isolated web applications but being part of the team developing the central entry point for the majority of the world's business transactions?
As a member of our team you will be part of a group of outstanding experts in JavaScript, who work in small international scrum teams using agile software development methodologies. The mission is to enable the next generation of the SAP Fiori launchpad.
As a (Junior) Developer:

* You work with a group of talented and motivated colleagues

* You work in a development team according to Scrum in an agile development environment (including pair programming) 
* Your responsibility is covering all stages and tasks within the entire software development cycle 
EDUCATION AND QUALIFICATIONS / SKILLS AND COMPETENCIES
 
Required skills

* Good University degree or equivalent in computer science or related fields

* Strong programming skills in at least one common programming language 

* Ability to pick up knowledge in new areas very fast 

* Good analytical and communication skills

* Good English and basic German language skills 
Preferred skills

* Development experience in JavaScript and related web frameworks

* Experience with SAPUI5/OpenUI5

* Knowledge about GitHub and infrastructure in web development

* UI affinity and willingness to strive for UX innovation

* Knowledge of Agile software development practices and Scrum 
WORK EXPERIENCE
* Practice in working in software development teams (during internships or at University)
WHAT YOU GET FROM US
Success is what you make it. At SAP, we help you make it your own.
A career at SAP can open many doors for you. If you're searching for a company that's dedicated to your ideas and individual growth, recognizes you for your unique contributions, fills you with a strong sense of purpose, and provides a fun, flexible and inclusive work environment – apply now.
SAP'S DIVERSITY COMMITMENT
To harness the power of innovation, SAP invests in the development of its diverse employees. We aspire to leverage the qualities and appreciate the unique competencies that each person brings to the company.
SAP is committed to the principles of Equal Employment Opportunity and to providing reasonable accommodations to applicants with physical and/or mental disabilities. If you are in need of accommodation or special assistance to navigate our website or to complete your application, please send an e-mail with your request to Recruiting Operations Team (Americas: Careers.NorthAmerica@sap.com or Careers.LatinAmerica@sap.com, APJ: Careers.APJ@sap.com, EMEA: Careers@sap.com).
Successful candidates might be required to undergo a background verification with an external vendor.
Additional Locations:(Junior) Developer for SAP Fiori launchpad Core & UX Job