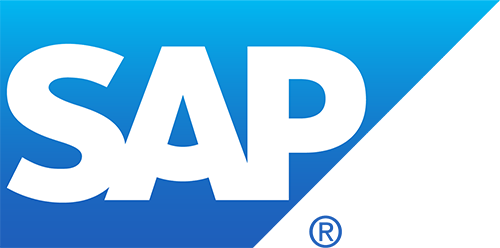 Requisition ID: 222747
Work Area: Information Technology
Location: Walldorf/St. Leon-Rot
Expected Travel: 0 – 10%
Career Status: Student
Employment Type: Limited Full Time
COMPANY DESCRIPTION
SAP started in 1972 as a team of five colleagues with a desire to do something new. Together, they changed enterprise software and reinvented how business was done. Today, as a market leader in enterprise application software, we remain true to our roots. That's why we engineer solutions to fuel innovation, foster equality and spread opportunity for our employees and customers across borders and cultures.
SAP values the entrepreneurial spirit, fostering creativity and building lasting relationships with our employees. We know that a diverse and inclusive workforce keeps us competitive and provides opportunities for all. We believe that together we can transform industries, grow economics, lift up societies and sustain our environment. Because it's the best-run businesses that make the world run better and improve people's lives.
PURPOSE AND OBJECTIVES
UX Design is dead. Long live UX Design!
Is this your mantra, too? Then join our UX team in humanizing SAP IT's business applications.
Together with the UX Designers of our Team, you will work along the whole design-led development process: gathering the user's needs through interviews and Usability Tests, sketching ideas, creating mockups with Balsamiq or high-fidelity prototypes with Axure or Adobe XD.
As a valuable member of our UX team in SAPs IT organization, you will be able to influence the user experience for all SAP-internal applications.
EXPECTATIONS AND TASKS
* Analyze and understand user scenarios

* Conceptualize and prototype applications with Balsamiq, Axure or Adobe XD

* Assist UX designers and developers in improving existing screens and UI controls

* Effectively communicate and present your designs and ideas to Product Owners and Developers
EDUCATION AND QUALIFICATIONS / SKILLS AND COMPETENCIES
* Student (f/m/d) in Interaction Design, Communication Design, Information Technology, Product Design or related fields

* Experience creating concepts in Axure / Adobe XD / Balsamiq / Sketch

* Able to turn concepts into concrete visuals quickly, then rapidly iterate those sketches into polished final designs

* Actively contribute to product brainstorming and interaction design sessions

* Understanding of User Interface, Interaction or User Experience Design

* Able to quickly adjust to different stakeholder demands

* Strong communication (EN & DE) skills with the ability to listen and advocate the user's perspective

* Team player, enthusiastic & open-minded, customer-oriented, self-driven & reliable, eager to learn
Bonus Points

* Experience with SAP applications and the SAP Fiori design language

* Experience working in software development

* Very good visual design skills and a portfolio of interactive projects
Your set of application documents should contain a cover letter, a resume in table form, school leaving certificates, certificate of enrollment, current university transcript of records, copies of any academic degrees already earned, and if available, references from former employers (including internships). Please describe as well your experience and skills in foreign languages and computer programs / programming languages. 
#Workingstudent #Werkstudent #Internship #Praktikum #Germany #Deutschland #Student
WHAT YOU GET FROM US
Success is what you make it. At SAP, we help you make it your own.
A career at SAP can open many doors for you. If you're searching for a company that's dedicated to your ideas and individual growth, recognizes you for your unique contributions, fills you with a strong sense of purpose, and provides a fun, flexible and inclusive work environment – apply now.
SAP'S DIVERSITY COMMITMENT
To harness the power of innovation, SAP invests in the development of its diverse employees. We aspire to leverage the qualities and appreciate the unique competencies that each person brings to the company.
SAP is committed to the principles of Equal Employment Opportunity and to providing reasonable accommodations to applicants with physical and/or mental disabilities. If you are in need of accommodation or special assistance to navigate our website or to complete your application, please send an e-mail with your request to Recruiting Operations Team (Americas: Careers.NorthAmerica@sap.com or Careers.LatinAmerica@sap.com, APJ: Careers.APJ@sap.com, EMEA: Careers@sap.com).
Successful candidates might be required to undergo a background verification with an external vendor.
EDUCATION AND QUALIFICATIONS / SKILLS AND COMPETENCIES
* Student in Interaction Design, Communication Design, Information Technology, Product Design or related fields

* Experience creating concepts in Axure / Adobe XD / Balsamiq / Sketch

* Able to turn concepts into concrete visuals quickly, then rapidly iterate those sketches into polished final designs

* Actively contribute to product brainstorming and interaction design sessions

* Understanding of User Interface, Interaction or User Experience Design

* Able to quickly adjust to different stakeholder demands

* Strong communication (EN & DE) skills with the ability to listen and advocate the user's perspective

* Team player, enthusiastic & open-minded, customer-oriented, self-driven & reliable, eager to learn
Bonus Points

* Experience with SAP applications and the SAP Fiori design language

* Experience working in software development

* Very good visual design skills and a portfolio of interactive projects