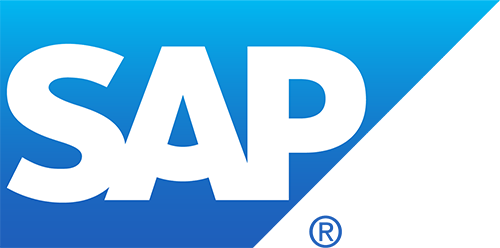 PURPOSE AND OBJECTIVES
SAP CX solutions provide omnichannel customer engagement and commerce software that allows organizations to build up a contextual understanding of their customers in real time. The solutions deliver a more impactful, relevant customer experience and help sell more goods, services and digital content across every touch point, channel and device.
SAP CX software for customer engagement and commerce provide organizations with the foundation, framework and business tools to create a holistic customer view across channels, simplify customer engagement and solve complex business problems.
The Marketing Working Student (f/m/d) SAP CX accelerates the adoption and pipeline build of focus topics within Austria. He/she will identify business needs, define targets and deliverables for a respective program and develop an appropriate action plan to reach targets. He/she will support to execute on the action plan in cooperation with internal stakeholders from Sales, Presales, Business Development, Partner Management, and other Marketing stakeholders. He/she will have the lead for key customer events and campaigns, attracts customers for Marketing and Business Development activities, will support hands on sales and presales in sweet spot analysis, market research and demand generation follow-up activities.
EXPECTATIONS AND TASKS
We are looking for a highly motivated student (f/m/d) who …
Enjoys building and driving demand generation plans to improve pipeline coverage, quality and conversion and ensure that demand generation plans are executed to drive pipe coverage with high quality.
Works closely with different parts of the organization to fulfill program objectives (e.g. Sales, Presales, Business Development, Partner Management, Services, Marketing) and is interested in having customer contact via a phone conversation and in person.
Prepares sales materials, internal communication and serve ad hoc management request
Supports to ensure enablement as appropriate throughout the organization
Aligns with regional and global stakeholders and subject matter experts
We offer you a great working environment at our Austrian Headquarter in Vienna. You will have the possibility to gain both practical experience and theoretical knowledge within a highly motivated and international team. Supported and guided by a disciplinary and professional Manager, you will be able to gain valuable insights in how SAP helps to run the world better and improve people's lives.
EDUCATION AND QUALIFICATIONS / SKILLS AND COMPETENCIES
Student (f/m/d) at a university or a university of applied sciences
University Bachelor degree or equivalent
Ideally starting into the Master study in the area of Marketing or Business-Administration
Basic knowledge in Business Software,
Good knowledge in MS Office
Ability to work both on his/her initiative and in an international team
Good in thinking strategically, innovative but also practical
Excellent communication and presentation skills in both German and English, Central or Eastern European language is a plus
Excellent organizational, planning and time management skills