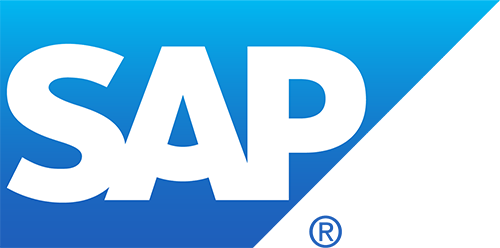 Bewerben Sie sich auf: IT Technology Consultant (f/m/d) Secure Services Team Job
Eckdaten: Bachelor's Degree, 2-3 years work experience, Permanent, in Walldorf
About SAP
SAP started in 1972 as a team of five colleagues with a desire to do something new. Together, they changed enterprise software and reinvented how business was done. Today, as a market leader in enterprise application software, we remain true to our roots. That's why we engineer solutions to fuel innovation, foster equality and spread opportunity for our employees and customers across borders and cultures.
SAP values the entrepreneurial spirit, fostering creativity and building lasting relationships with our employees. We know that a diverse and inclusive workforce keeps us competitive and provides opportunities for all. We believe that together we can transform industries, grow economics, lift up societies and sustain our environment. Because it's the best-run businesses that make the world run better and improve people's lives.
PURPOSE AND OBJECTIVES
The IT Client Services Team consists of the Service Desk, Field (regional IT support), Client Technology Communications, Secure Services and Client Technology Workplace. The Client Technology Workplace Team is responsible for the end users Windows, Linux and Security workspaces. They are also responsible for the governance, provisioning, and protection, and continuous innovation on those platforms.As part of the department, the Secure Services team manages Security workspace. The IT Technical Consultant in the Secure Services department is responsible for the 3rd level support, continuous service improvement and security compliance of used technologies. The person will work closely with Architects, Service Owners, Subject Matter Experts and external workforce to ensure rock-solid and smooth operation of security offerings. The IT Technical Consultant will also ensure we deliver the right products to our end-user, ensuring the product meets customer needs and expectations, and maintaining a high security maturity.In this role you will be reporting to the Head of Secure Services within the SAP Client Services CTW organization.
EXPECTATIONS AND TASKS
The role as IT Technology Consultant (f/m/d) includes the following responsibilities.
3rd level support for all offered security products and services.
Participation in rotating on-call.
Design and implementation of security environments.
Ensure defined security measures are met.
Design and implementation of security measures in collaboration with corporate security.
Ensure communication and coordination with all involved support teams.
Provide operational and support documentation for technical teams as well as end-users.
EDUCATION AND QUALIFICATIONS / SKILLS AND COMPETENCIES
Required:
Professional education or study in Information Technology or equivalent and certification related to Security.
Solid work experience in building and operating McAfee DLP environments.
Solid Thycotic/CyberArk skills.
Knowledge on MS System Center Suite (SCOM, SCCM / Intune would be beneficial).
Solid infrastructure knowledge (server hardware, network, DNS/DHCP, WSUS, AD, GPO, authentication e.g. certificate, SAML, 2-factor, Server Operating System).
Hands-on experience with incident management and root -cause-analysis.
Excellent coordination and organizational skills. Advanced communication and presentation skills.
Fluency in English is mandatory.
Preferred:
Knowledge on MS Azure, Citrix Cloud, Google Cloud Platform or container technology would be beneficial.
WORK EXPERIENCE
2+ years professional working experience in a corporate environment.
Experience of working with global team and different time-zone/culture will be desired.